Tree topping, tree pruning, hedge trimming, and limb removal are a few services our team can provide for homeowners in Houston and Peach County, Georgia. First, we will work closely with you to understand your vision for the property and address your concerns. From there, our team will create a thorough plan to execute your service safely, including thoroughly cleaning the area.
We are a member of the Georgia Arborist Association, and all of our team have professional training. Additionally, we are fully insured, so you can relax knowing your home is in extremely competent and capable hands.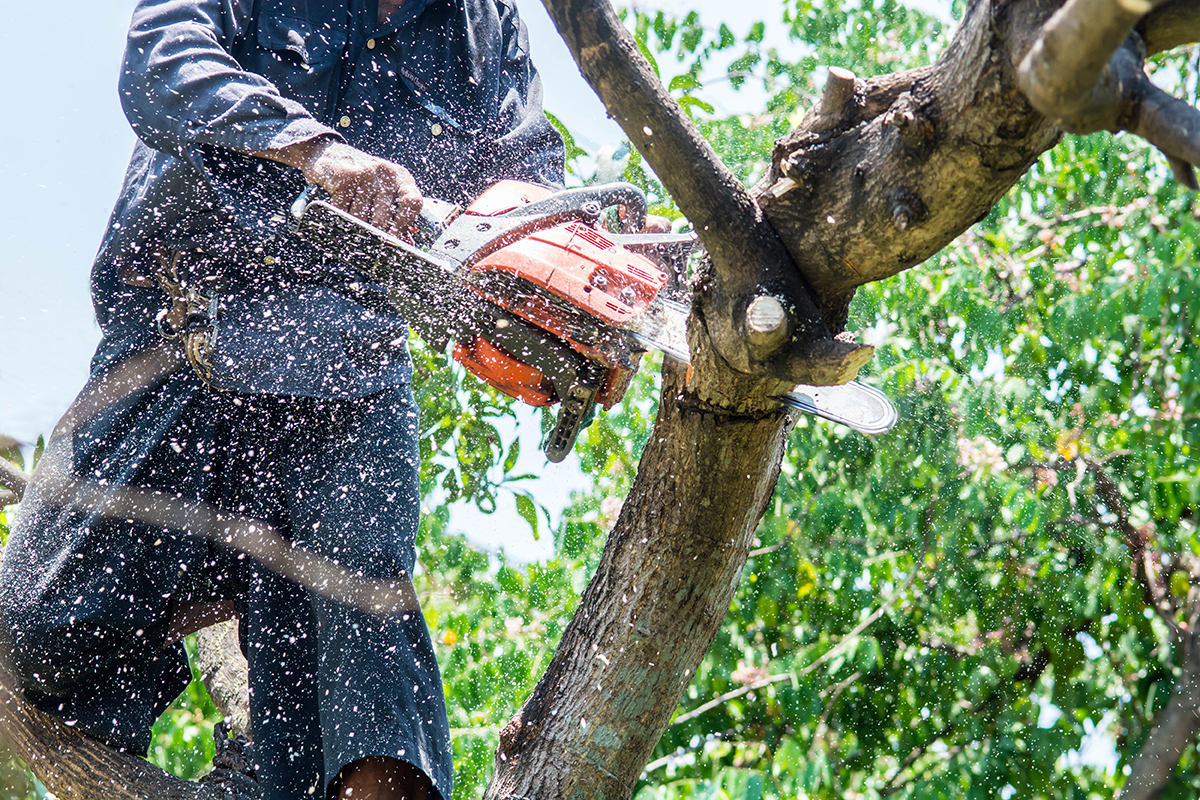 Yankee Bell Tree Works: Keeping Your Property Safe with Expert Tree Trimming
Pruning and trimming make your yard look better and positively affect the health of the trees and bushes. When working with certified Arborists like the Yankee Bell Tree Works team, you will first experience the difference in working with the pros. Here is what you can expect from us:
Comprehensive Consultation. Our team will walk your property with you to look at the trees and hedges that need our attention. Big or small, the Yankee Bell Tree Works team can trim branches, remove stumps, and fall trees as necessary to complete your project.
Safety Assessment. Our team specializes in securely removing hazardous trees and branches from your property. But, most importantly, before we begin, we inspect the area and complete a risk assessment so we can advise you of any dangerous project components that may pose a hazard during our work.
Create a Plan. Before beginning, we create a detailed plan of what types of cuts to use and in what order, considering adjacent structures, landscaping, and other trees. Our project goals are always site safety and client satisfaction.
Effective Tree Trimming. Once we determine the best way forward, our team will complete your spiral, fruit tree, hedge pruning, and shrub care.
Full Scope Service. Our team can trim branches, fall trees and remove stumps, including a site clean-up after the service. We aim to leave your yard as we found it!
Yankee Bell Tree Works: Your Expert Residential Arborists
Yankee Bell Tree Works blends science and art to keep your yard well-maintained and your foliage healthy. We take pride in our craft, and it shows. To discuss your upcoming needs with our team, call us at
(478) 444-2612
or by filling out our website contact form to book your service.